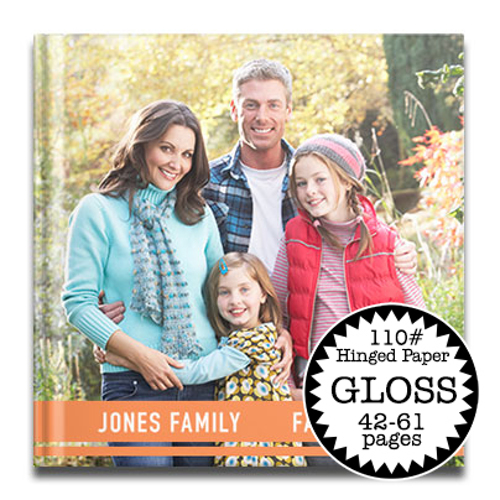 8.5 x 8.5 Hard Cover Photobook /110# Hinged Paper (42-61 Pages)

Product Details

Category : Photo books

SubCategory : Printable Hard Cover

Pages : 42-61

Book Size : 8.5" x 8.5"

Orientation : Square

Printable Cover : Yes

Description

Ever get stuck pulling apart pages 3 and 4 at the seam, just so you could see Uncle Joey's full body in that family reunion photo? The hinged paper option is the solution for you! The lack of gutter in the spine area allows book pages to lay flat, giving you a seamless stroll down memory lane. This 176 GSM Hinged Paper Product maintains a quality weight and feel and is the perfect blend of form and function for your photo book.

Pricing

Your price: $39.95

Price per additional page: $0.45
Copyright 2018 Quicksilver Photo Lab. All rights reserved.